5 Steps To Be Successful In Advanced Pharmacology
By Patrice Little, DNP, FNP-BC
Are you ready to learn about prescribing? The transition from giving medications as a registered nurse (RN) to prescribing them as a nurse practitioner (NP) entails new responsibilities and learning different skills. Traditional in-person learning presents unique challenges, and the transition to online learning adds another layer of complexity. As more NP schools offer pharmacology online, diligence and a clear plan are vital factors for success.
If you run away from a class or a subject you don't like, it will haunt you forever.'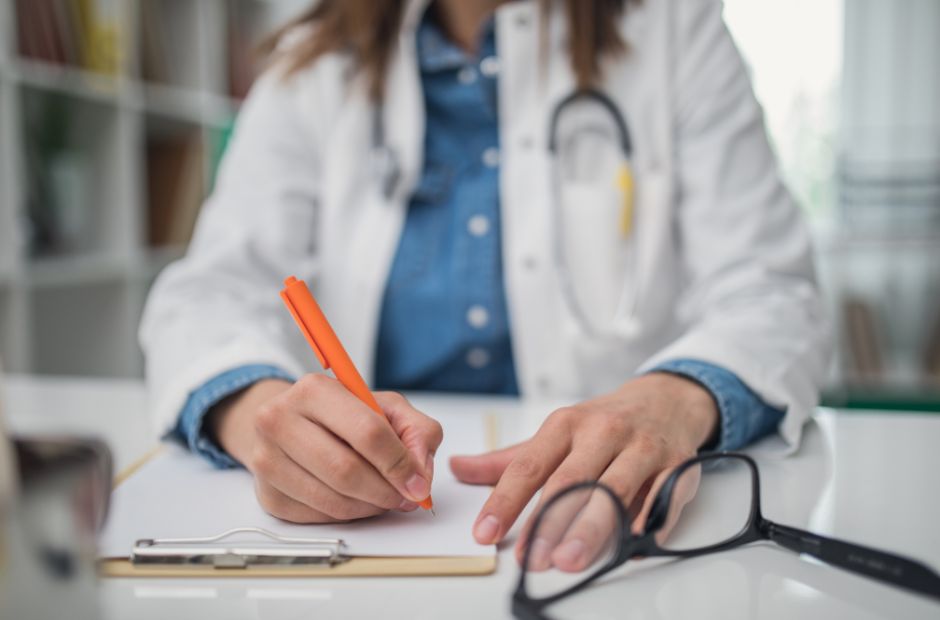 My journey with Pharm started as a love-hate relationship. I received a "C" in Pharm I during the first semester of my undergraduate nursing program. This grade served as a wake-up call for me. Suddenly, the risk of failing was real, and my dream of ultimately becoming a nurse practitioner felt threatened. I chose to embrace the complexities of pharmacology, addressed my limiting belief that I was not good at Pharm, and developed a new study plan. As a result, I earned an 'A' in Pharm II. A few years later, as an NP student, I encountered pharmacology yet again. This time, I was well-aware that avoiding the challenge wasn't an option; I was ready to tackle Pharm once more.
In the wise words of Eric Thomas, 'If you run away from a class or a subject you don't like, it will haunt you forever.' With this in mind, here is a 5-step plan to learning advanced pharm.
Embrace Challenges Your first day of Pharm marks a significant transition on your journey as a nurse practitioner. Therefore, start with the end in mind and a clear vision of its role in your future practice. Before your first day, take a moment to review the syllabus, understand the learning objectives, and recognize that this course aims to provide the clinical application of Pharmacology and Pharmacotherapeutics for common conditions and diseases across the lifespan. This background will equip you to approach Pharm with a clear understanding of its relevance to all specialties.




Create a Personalized Study Plan Crafting a well-structured study plan for online Pharmacology is essential for success and must be aligned with the specific learning methods incorporated by your program. Many programs utilize quizzes, virtual clinical simulations, online discussions, and case studies to support learning. My program incorporated textbook reading, quizzes, and one presentation, so my study plan was straightforward and tailored to my learning style. Therefore, start by thoroughly reviewing these resources and analyze how they fit your learning style. If you have access to multiple elements, schedule time to engage with quizzes to immediately test your knowledge, utilize virtual simulations to enhance the clinical application, or participate in online discussions to foster peer interaction. A well-structured plan simplifies the complexity of Pharm, much like my approach when I was an undergrad.



Leverage Resources and Networks Leveraging resources and networks are crucial/key to succeeding in Pharm. Engaging with colleagues, instructors, and professional networks is essential to understanding complex topics. Your colleagues offer fresh perspectives, while your instructors clarify concepts and enrich your understanding. Actively participate in online discussions and reach out to your network for collective wisdom. Supplemental resources like textbooks, online tutorials, or specialized tools can make Pharmacology more accessible. (High-Yield offers specialized NP Pharmacology and Therapeutics resources you can explore at the end of the article.) Remember my journey as an NP student, where connecting with the author of my undergraduate textbook provided guidance? Don't hesitate to ask questions and seek help. Building and utilizing a network of resources improves your understanding of Pharmacology and nurtures relationships that will enhance your professional growth.



Learn with Purpose Learning pharm goes beyond simple memorization in NP school. It's a multifaceted, purpose-driven journey that involves understanding treatment guidelines, grasping the fundamentals of drug prototypes and classifications, comprehending drug-to-drug interactions, developing effective management and patient education skills, and preparing for a preceptorship by integrating this vast knowledge into clinical practice. Just as learning Pharm in undergrad required mastery that was both challenging and rewarding, Advanced Pharm calls for the same commitment. Remember, dedicated study today is not a mere academic task; it's a deliberate and crucial step that lays the foundation for a preceptorship, and ultimately, pharmacy practice.





Seek Opportunities for Real-World Application As an NP student, learning Advanced Pharm is only about textbooks and exams. It's also about applying that knowledge to real-world scenarios which positively impacts patient care. Seek out opportunities for hands-on experience, whether through simulations, internships, or shadowing experienced NPs. Engage in case studies and practical exercises that mirror real patient scenarios through supplemental resources if your school does not provide them. As you -adjust to this approach, not only will you build the confidence needed to excel in your preceptorship, but you'll also lay a solid foundation for a future career as an NP.



Embracing advanced pharmacology is a vital step in the transition from RN to Advanced Practice Provider. Creating a comprehensive study plan, leveraging professional networks, utilizing available resources, and seeking opportunities to apply theoretical knowledge are all necessary for success. This approach goes beyond mere academic achievement; it's a strategic building block for your upcoming preceptorship and responsible practice as a skilled healthcare provider.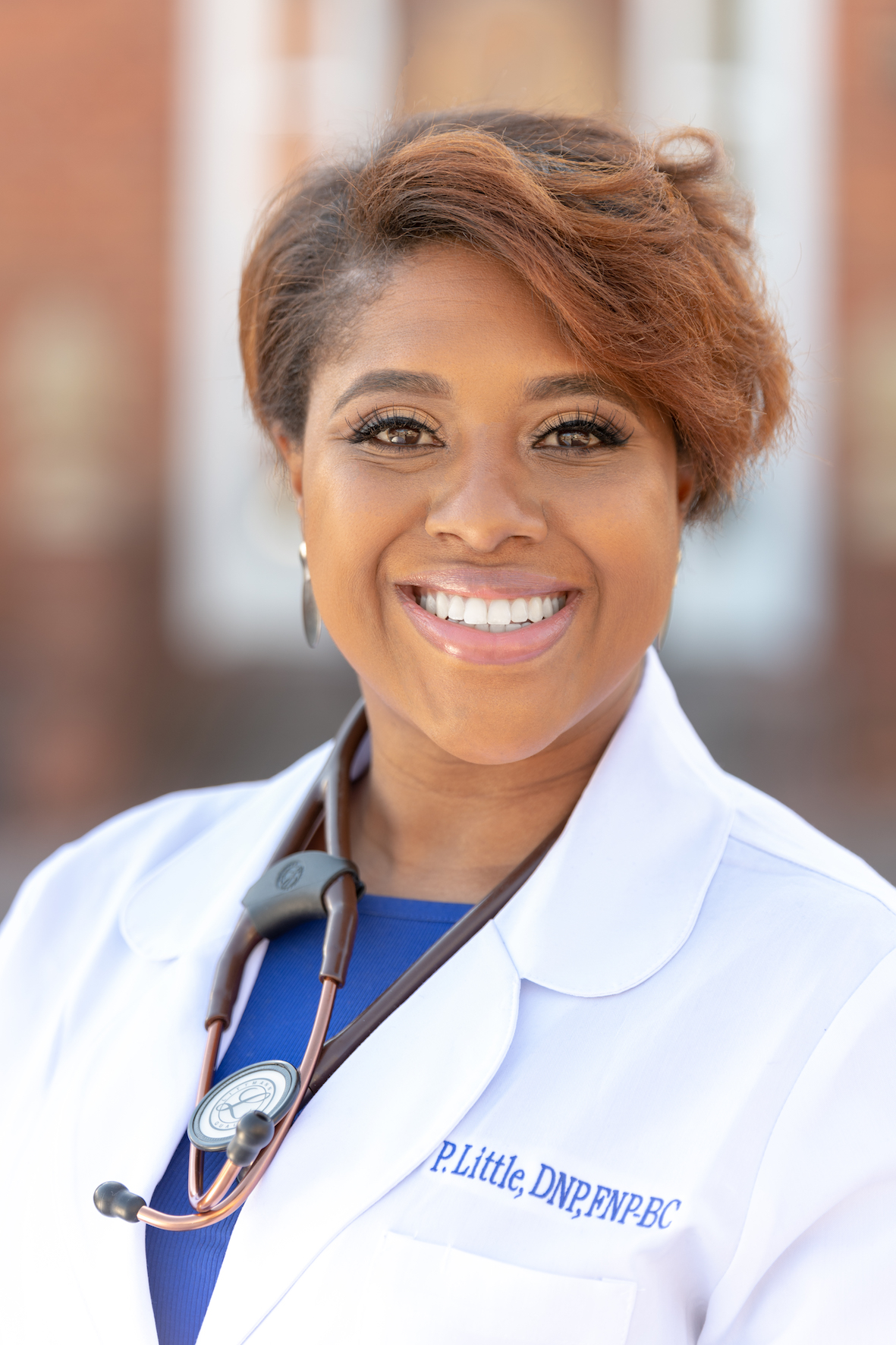 Patrice Little, DNP, FNP-BC
Founder & CEO, NP Student
Hi! I'm a Family Nurse Practitioner and writer who leads a lifestyle and educational resource that helps better position Nurse Practitioner (NP) students for life, career, and business. I am candid about my wins and regrets in life. I also encourage NP students to embrace their own so they can live their best life as a provider.
Interested in learning how to transition competently and confidently to from an RN to NP? We offer courses to jumpstart your nurse practitioner career at NP Student®
High-Yield is proud to partner with Dr. Patrice Little of NP Student®. We share a common passion to impact healthcare for good through premier medical education.
NP Resources for Students
High-Yield Med Reviews offers a complete NP Advanced Pharmacology & Therapeutics Review Course that includes lectures that cover drug class and disease state reviews in a way that ensures you aren't just memorizing facts, you're understanding the core concepts and the "why" behind treatments so that you can provide excellent patient care. 3,000+ practice questions broken into categories allow you to practice and apply your knowledge. This course is excellent to assist you in your Advanced Pharmacology course or as a review before you sit your board exam.
NP Resources for Faculty & Institutions
High-Yield offers a complete Advanced Pharmacology curriculum that allows faculty to flip the classroom. Students get a firm foundation in pharmacology through High-Yield lectures watched at home, and faculty are freed to use class time (whether in person or remote) for active learning, case-studies, and application. Pharmacology can be integrated across the curriculum with NP Rotational Support providing core therapeutic lectures for pharmacotherapy for clinical application. Longitudinal integration of pharmacology is a core component of the AACN Essentials.
You may also like:
BLOG: How We Improved Advanced Pharmacology Outcomes (Faculty Highlight - Ashlee Loewen, DNP, APRN, FNP-C)
BLOG: 5 Steps to Develop Your Interprofessional Communication Skills (Patrice Little, DNP, FNP-BC)
BLOG: NPs and Pharmacology - Preparing for Prescriptive Authority (Courtney DuBois, DNP, APRN-CNP)
BLOG: Why Flip The Classroom?