Preparing for the BCEMP Exam (UPDATE)
In the midst of your busy day, a page urgently calls you to Room 38. The nurse is wheeling in a code cart, hinting at a critical situation. Your day has been a series of varied challenges, from handling antibiotic choices for a penicillin-allergic patient to adjusting heparin doses based on weight. Now, you find yourself at the heart of emergency medicine, a field known for its rapid and dynamic nature.
Emergency medicine, often described as the most interesting 15 minutes of every disease, demands quick thinking and a forward-looking mindset. This applies not only to physicians, but also to emergency medicine pharmacists. To contribute meaningfully to patient care in this setting, you must anticipate the next steps by understanding pathophysiology, clinical presentations, relevant labs, imaging, diagnostic criteria, and treatment options.
Now, the question becomes,
"So, how can a pharmacist truly showcase their knowledge and clinical skills in emergency medicine ?"
One option is pursuing the Board Certification in Emergency Medicine Pharmacy (BCEMP) , a credential that can elevate your practice and provide professional recongition in this field. Preparation for the BCEMP is crucial, requiring a focus on thinking and practicing within the unique environment of the emergency department. High-Yield Med Reviews offers a study approach designed to help you succeed: Learn, Practice, Apply, and Review.
Learn
Emergency medicine spans a wide range of core disease states, each requiring a deep understanding. The BCEMP exam assesses your ability to manage these diseases effectively. Fundamental reviews of pathopysiology, presentations, labs, imaging, diagnostic criteria, and treatments are essential, providing a knowledge foundation for critical thinking and clinical judgement.
"Success has to do with deliberate practice." - Malcolm Gladwell
Practice
The High-Yield Q-bank offers deliberate practice with answers and rationale for both correct and incorrect choices. This goes beyond simple question completion, providing feedback to enhance your performance. After establishing core knowledge, practicing with hundreds of questions deepens your preparation.
Apply
The BCEMP credential not only tests your knowledge but also your ability to apply it in real-world scenarios. High-Yield Med Reviews presents complex clinical cases, authored by content experts with extensive emergency medicine experience. These cases go beyond basic knowledge, enhancing your clinical application skills.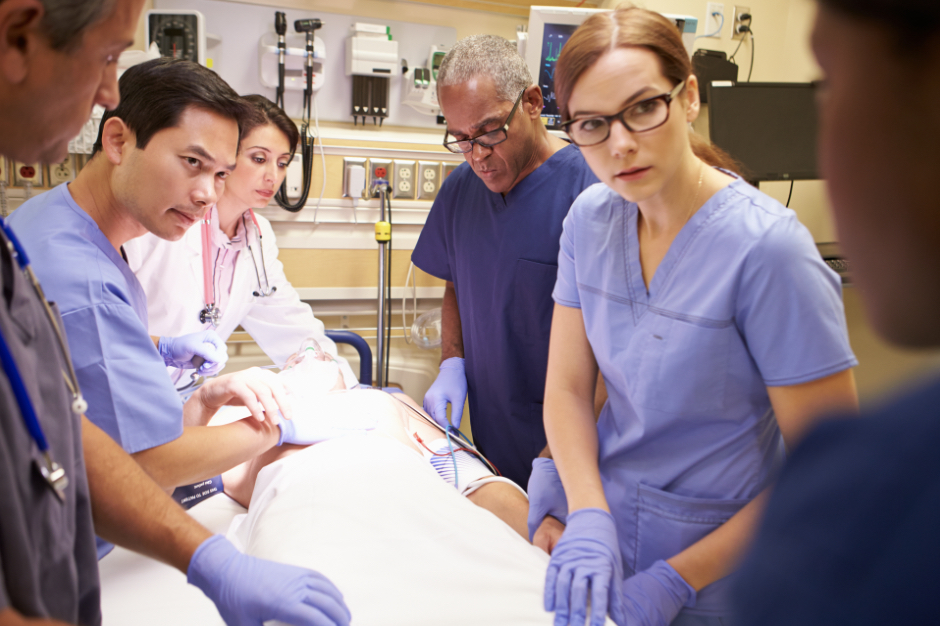 Review
Reviewing the knowledge gained in previous steps is essential for spaced repetition and cyclical learning. High-Yield's Rapid Review content ensures that knowledge is solidified and helps you recall concepts over time, addressing time gaps in your study schedule.
Obtaining the BCEMP credential is achievable with dedicated and systematic preparation. High-Yield Med Reviews is here to guide you through this process, supporting you on your journey to adding "BCEMP" to your professional identity.
NEED HELP PREPARING?
Let Us Partner with you for Success.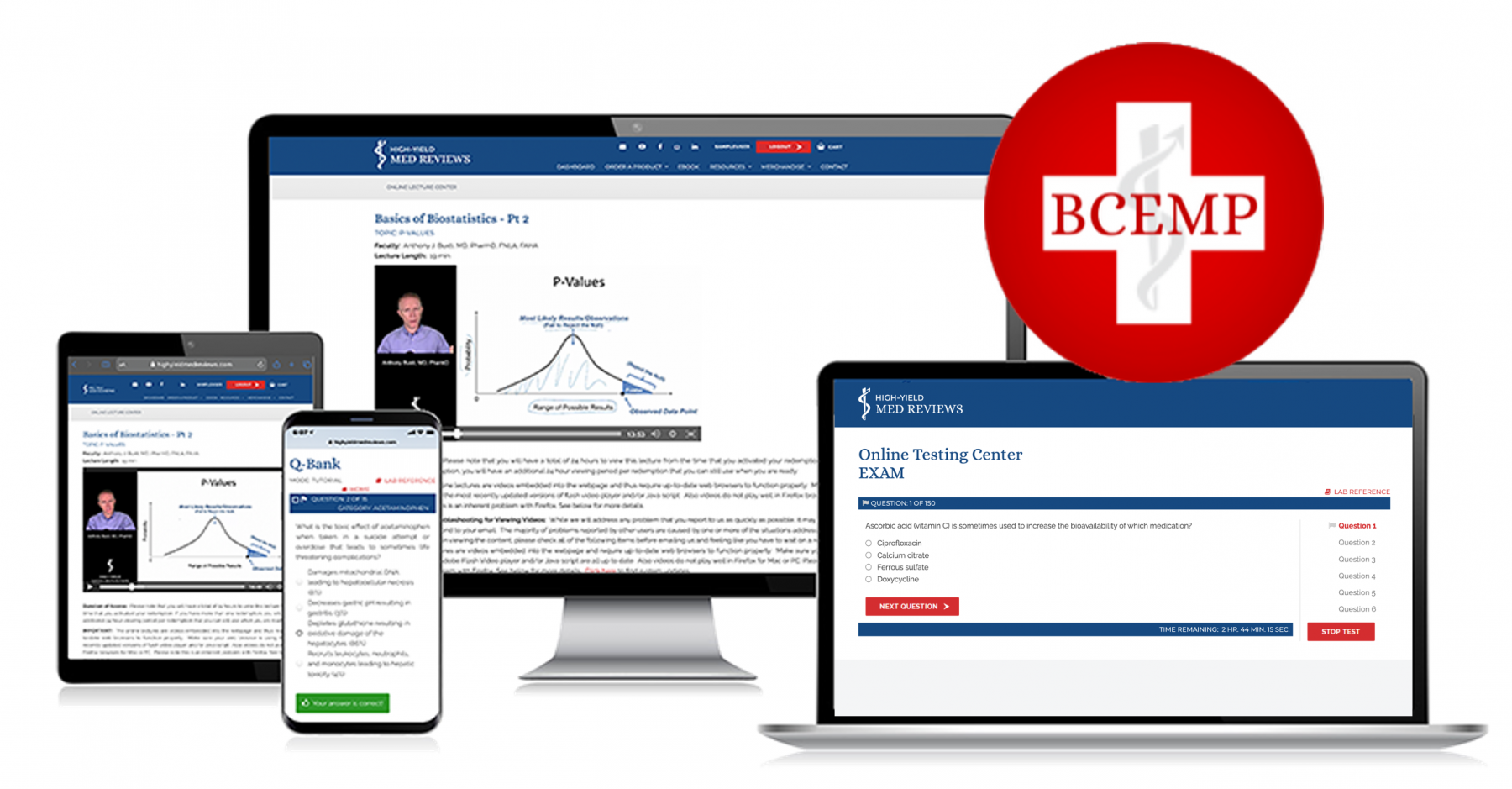 BCEMP Exam Review Course
100% Pass Guarantee with Premium Course
BCEMP Pretest to assess your baseline

Over 400 BCEMP practice test questions in Q-Bank
Over 300 BCEMP Online Lecture topics
BCEMP eBook Access

Q&A with Craig Cocchio, PharmD, BCPS, DABAT
Q: What is your favorite aspect of Emergency Medicine pharmacy and why?
A: There are two outstanding aspects of emergency medicine that inspire me. First, emergency medicine is the most interesting 15 minutes of every disease! Secondly, we (pharmacists, nurses, physicians, and technicians) must collaborate as a team to achieve the best possible care for these patients. While we all know our individual roles, we often reach out to each other for insight and learn to ask one another for help.
Q: Do any of the 3 phases of exam prep listed in the article (Learn, Practice, Apply) stand out as the most challenging for you personally in preparing for the BCEMP Exam? If so, how did you overcome the obstacle(s)?
A: Emergency medicine's wide scope makes practicing and applying challenging regardless, but trying to learn everything from neonatal care to oncology to pharmacogenomics to statistics is often the bigger challenge. High Yield's various teaching methods (q-bank questions, lecture content and rapid reviews) are the best tools for mastering the learn, practice, apply elements.