Featured: The Luxe Pharmacist Review of BCPS
Madeline Acquilano, PharmD, BCPS and owner of the Luxe Pharmacist Blog shares her experience preparing for and passing the difficult BCPS Exam. She gives a transparent look into the difficulty of the exam and her successes and shortcomings in her own preparation. Dr. Acquilano explains how she used High-Yield materials in her preparation and gives her own tips and pointers.
"So many other pharmacists have said it is the hardest exam they have ever taken and I fully agree. I honestly knew I nailed the biostats portion and I have heard so many times that is a huge key to successfully passing the exam! However, with the BCPS exam obviously being the broadest, you really can get any and all clinical questions thrown at you and that is why preparing is so important!"
Hop over to the Luxe Pharmacist Blog to see the full article. At High-Yield we love your success stories.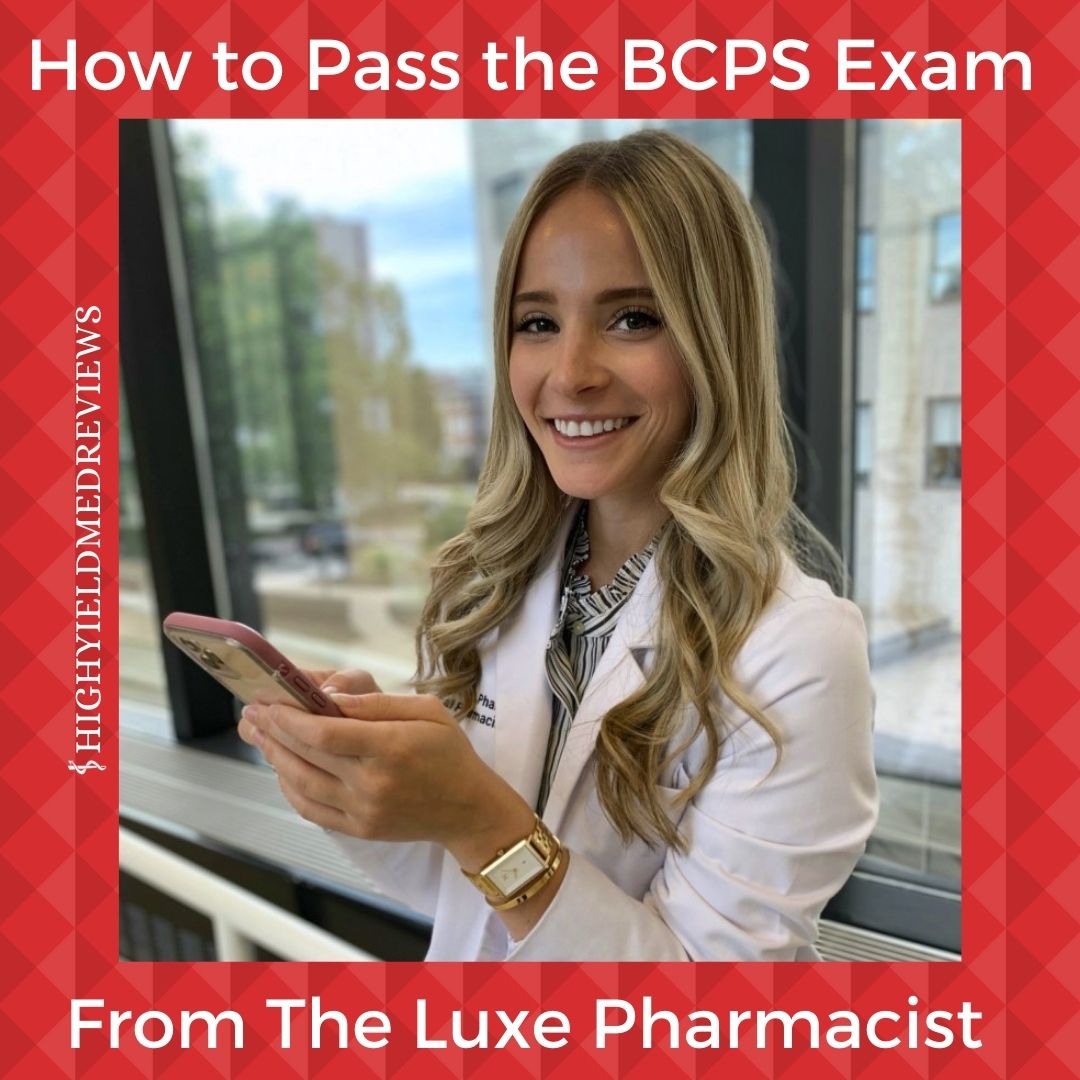 You might also like: How to Pass One of the BPS Exams - 5 Steps to Success