How to Pass One of The BPS Exams - 5 Steps to Success
You know you can do this. You've completed your undergraduate training, earned your PharmD and completed your pharmacy residency, or have practiced long enough to take the next step. Now is the time. You're ready to take one of the Board of Pharmacy Specialty (BPS) certification exams (e.g, BCPS, BCACP, BCCCP, BCOP, BCGP, etc).
Like so many others, you may find your confidence shaken when confronted with the tough reputation and daunting BPS exam pass rates. Historically, only about 50-70% of BPS test-takers pass. We won't sugar coat it for you, it will take hard work and dedication to earn that credential behind your name, but that's also what gives it the weight of credibility.
Worried? Don't be! There are concrete steps you can take now to prepare to pass and ultimately elevate your level of care. Let's get into it.
---
STEP 1 - MAKE A PLAN
Creating a strategy and study timeline is a critical first step. Working with pharmacists and other medical professionals for over a decade has made the correlation between prep time and success rates undeniable. Ample time to study is essential.
We recommend beginning the process at least 6 to 12 months before your exam date to maximize your chances of success. If possible, start studying when the information is fresh in your mind, right after completing your residency.
You may find it uncomfortable, but an honest self-evaluation goes a long way. This is the time to assess your strengths and weaknesses. Focusing your study time on areas that interest you most or where you feel the most comfortable will not serve you well. Your time is valuable and limited. Identifying weak points and realigning your focus accordingly will help you maximize it.
---
STEP 2 - CHOOSE YOUR RESOURCES WISELY
Put simply, rote memorization will not be enough to pass your BPS exam. It is important to acknowledge, however, that core knowledge proficiency cannot be taken for granted.
When trying to determine which resources will make the best use of your limited prep time, look for study tools that employ knowledge transfer in their methodology.
Knowledge transfer requires mastery of core knowledge concepts as a base. Through analysis and application, that explicit knowledge is transferred to a higher level of critical thinking, or tacit knowledge.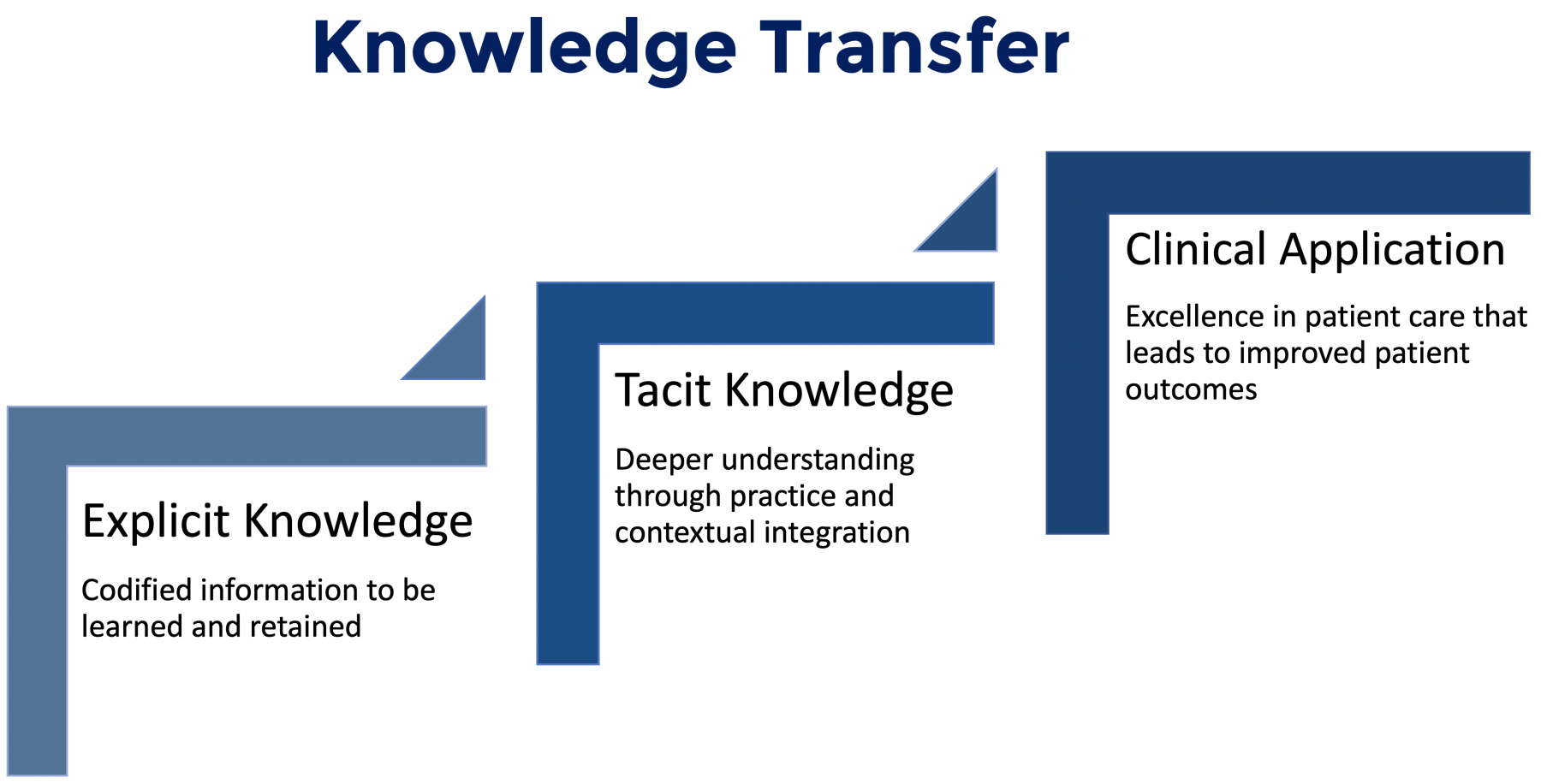 This is imperative to success on your BPS exam. If you choose study tools that challenge only core competency knowledge or that ask you to apply concepts that are not yet mastered, you are working with only half of the equation. Knowledge transfer is crucial when tackling tough BPS exam questions.
---
STEP 3 - IMPLEMENT YOUR PLAN
Create a schedule based on how much time you have until exam day and topics you need to cover. Scheduling study time and setting achievable goals divides an overwhelming amount of material into manageable portions.
Our sample planning aid breaks down how much material you will need to cover each month, depending on your exam and study timeline, when using the High-Yield Premium program.
Download the PDF for FREE Here
---
STEP 4 - BE FLEXIBLE TO BE EFFICIENT
So you've created a plan and given yourself an honest self-assessment. That's a great start, but it's just that- a start. Check back in and assess your progress and areas needing improvement regularly. Let that information guide your study path. You may find you need to adjust where you focus your energy frequently. That's okay!
We know effective self-assessment can be challenging and time-consuming. That's why we created our High-Yield Q-Bank My Performance feature. You answer questions and as you study, we identify your top 5 strengths and weaknesses. My Performance acts as a living report card.
However you choose to self-evaluate, make sure you are flexible with your plan and sharpen your focus to areas needing additional attention.
---
STEP 5 - JOIN A STUDY GROUP
You've had enough schooling to know the value of studying with peers. Sure, you can try to prepare alone, but a focused study group offers the invaluable knowledge and insight of others and gives you the opportunity to work through what you've learned so far.
Our Premium Packages include live, online integrated review sessions that dig into details using real-world case scenarios. These interactive sessions challenge you to apply core knowledge, think critically, and achieve knowledge transfer through clinical application. Questions from you and your peers help keep conversations focused and relevant to your practice. Study groups like these do more than prepare you to pass your BPS exam. We strive for clinical excellence and improved patient outcomes, just like you.

To wrap up...
BPS exams can be intimidating, but nothing of value is easily won. You are reading this because you want to pass your exam, but you also want to be an even better pharmacist. You can do both. We can help.
Our premium program offers on-demand lectures, eBooks you can read any time on your favorite devices, Q-Bank questions that allow you to stay tuned in to where you are and where you need to go, and a complete Biostatistics review. Finally, our focused, online, live integrated review study groups provide the opportunity to develop your understanding of material, addressing real-world scenarios for true knowledge transfer.
Do you feel ready to take on the BPS exam of your choice? We are here for you! Learn more about how we can help you achieve certification here.